Lake Effects Web Design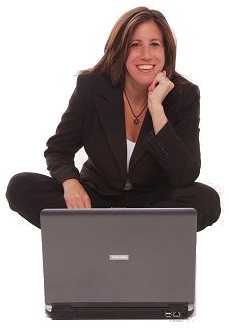 Our Design Philosophy
Keep it simple!
At Lake Effects Web Design, we create pages that are visually attractive while minimizing the size of the graphics so they will load quickly. We design pages that are clean and easy to read, and we keep navigation simple.
Many web site developers have an obsession with "gimmicks", and foolishly substitute gratuitous use of animated graphics for meaningful content and design excellence!
Lake Effects Web Design will create a site for you that looks great, loads quickly, contains valuable information, and can be viewed by the largest number of computer users possible.
custom website design
Whether your plan is for a corporate site, product sales, small business site or a one page business card site, we can help. Each web site we create is a custom design that emphasizes visual quality, viewing speed, ease of navigation and market impact.
We listen to you... to find out your needs and the image you are trying to present on your website, and then we customize our design services to fit those needs. We also take the time to research what your competition is doing on the web.
We can create custom artwork for your website, or we can scan images from any existing materials you may have such as brochures, photographs or catalogs, helping you to establish and enhance a brand identity for your company. The navigation bar, banner and buttons on your web site are customized around your firm's logo. If you don't have a logo, we will help you create one. The graphics on your site can be designed to match your firm's brochure, business cards and letterhead, allowing you to present a more professional image. If you don't have a corporate image, your web site is a good place to start.
Search Engine Friendly Websites
The way a site is constructed has a huge effect on the way it is listed by the search engines, and therefore on the number of people who visit it. Using the right techniques can make the difference between being in the top ten, or the top ten thousand. Lake Effects Web Design will construct your site utilizing these search engine "best-practices", including building the metatags, title, keywords, headings and alt tags. Once we complete your website, we will submit it to the top free search engines for you (Google, Yahoo, Bing, etc.) to start driving internet web traffic to your new site.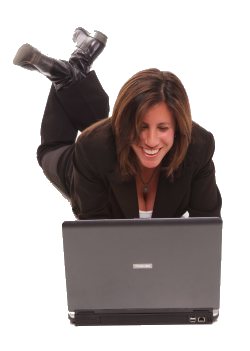 Client location is not a problem!
Communications can be easily handled via phone and e-mail. We work with you throughout the design process. We will show you your work-in-progress online at a non-public web address to get your feedback as to the direction the design is going so it your website comes out exactly as you desire.
We begin with design "mockups" which we revise until you are satisfied with the design. We start with one or two design ideas, and then evolve the design based on your feedback. Often when you see the first mockups you will get more clarity on what you are looking for, and the revision process takes that into account.
If you have an existing brochure or business cards, we can match the style to preserve continuity between your marketing materials. Otherwise, we create a unique design based on your responses about your preferred style and format.
Events and Location Photography:
On-site portrait or product photo shoots can be done in-studio (at Chesler Photography), at your office or at another location to get material for web site pages (and other marketing materials or brochures).
For a FREE initial consultation and estimate, e-mail us.
Lake Effects Web Design is located on Canandaigua Lake in Canandaigua, NY in the Finger Lakes Region of Western New York. We provide website development and web hosting services to all of Western NY including Canandaigua, Rochester, Buffalo, Syracuse, Ithaca, Cortland, Victor, Pittsford, Geneva, Penn Yan Skaneateles, and all of the Finger Lakes region.